Innovative children's playground in the "Zdravets" kinder garden, Parvomaytsi village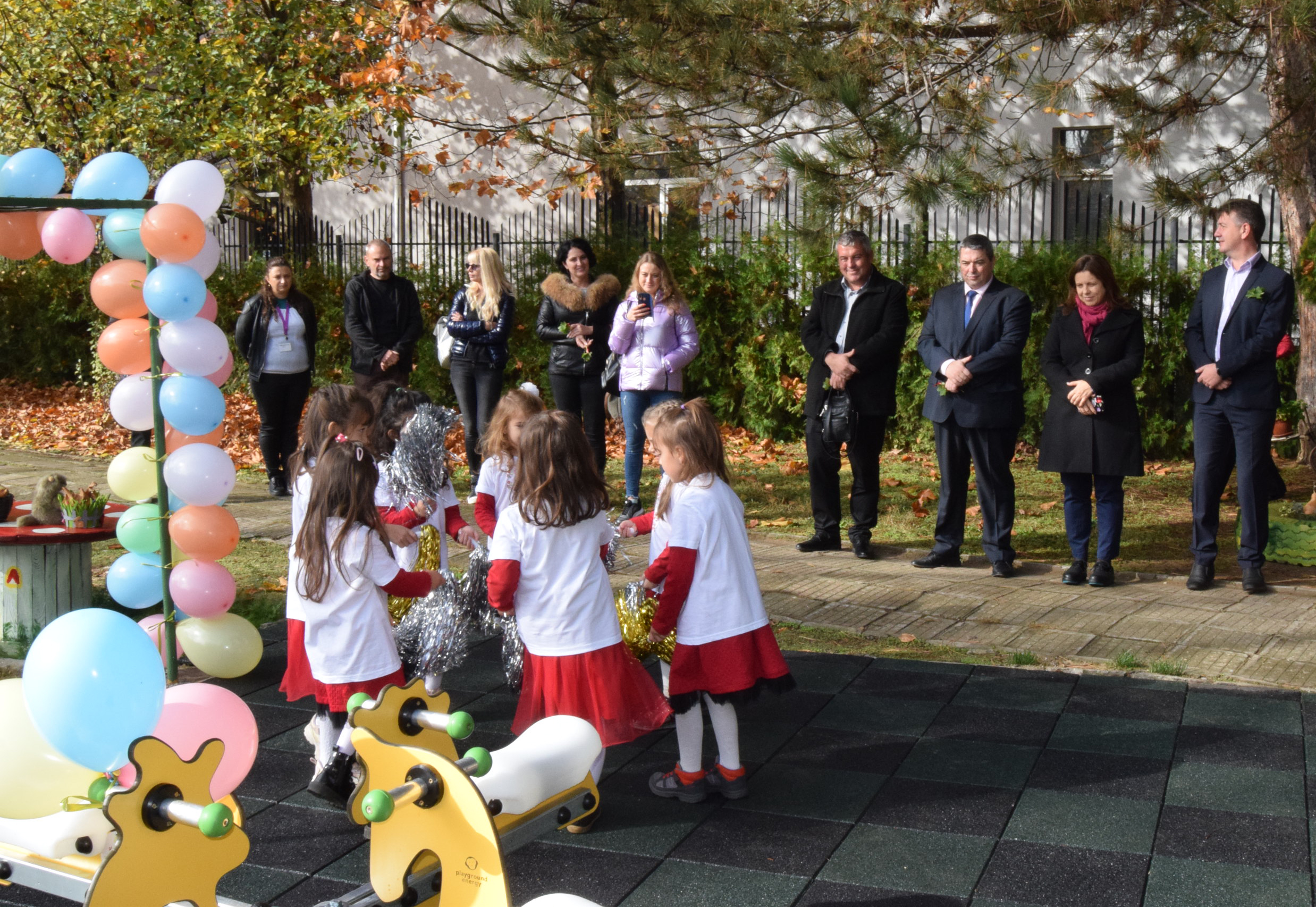 The basis of the project of Zdravets kinder garden is the formation of ecological culture and awareness among children through activities for practical learning and conservation of nature through play. The project consists in the construction of an innovative children's playground on an area of ​​50 sq.m. A modular wooden facility with a slide and two swings, see-saws and an educational board with sensors are mounted on it.
Through a built-in generator in the play equipment itself, the kinetic energy that the children spend on the playground is captured and used to create additional entertainment for them - sounds, light, music. Thus, the little ones will gain new knowledge about our interaction with the environment, while at the same time it will educate them in ecological thinking and a sense of saving energy.